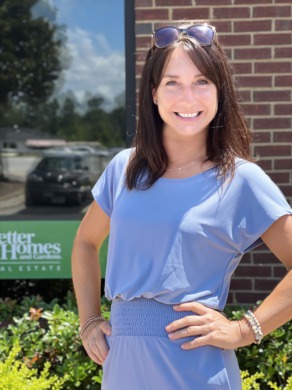 License:
GA 423973, SC 128325
After two decades of working as an ER nurse, I entered the real estate world Spring of 2022 to explore this passion I have had for many years.  I am thrilled to serve my clients in this new capacity.  Finding a new home or piece of property can be very frustrating and exhausting, or be an exhilarating and comfortable experience.  Choosing the right real estate agent is important in this process.  With everything in life, it's all about the right fit!  I am dedicated to excellence and committed to being your partner in buying or selling your home.  I bring compassion, effective listening and communication skills, diligence, transparency, and hard work from my practice as a nurse.  

I'm a German native and transplanted to North Augusta in 2019 after living in Connecticut for over 20 years.  Outside of real estate, I am a proud mom of two.  My son just finished college and my daughter will be a sophomore.  As a family we love to travel and enjoy the outdoors. I'm an avid gardener and enjoy cycling in my spare time.