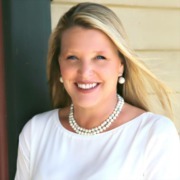 Jackie Christensen, realtor in GA and SC. 
I would love the opportunity to work with you to find the perfect property for you. With the recent string of events, I am a firm believer in living where you work and play. I have helped countless families get to their dream property or home. 
If interested in selling , I will help you get your home ready for the biggest return on investment. Declutter, destress, and leave the rest to me. 
I look forward to having you be a part of my family.