Cristie Brawner
ABR, CNE, CSP, SRS, SFR, MRP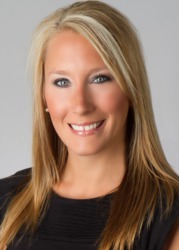 My focus is always to give clients the best of the best; the best information out there, the best possible service and overall the best experience.

As a military spouse of twenty plus years, I understand the ups and downs of moving homes, buying/selling property, and transferring to new places where all is new. I also have first-hand knowledge as to how all of the process can be on a very limited time frame and the urgency of completing it all. As a Military Relocation Professional, sensible negotiator, proficient listener and determination beyond all, I have the confidence in getting the job done. I have also played an integral part in the new construction process. This has allowed the opportunity to experience many facets of the business.

With the real estate industry constantly changing and it is my goal to stay in front of the curve. This is the only way to provide clients with expertise in all aspects of property ownership. To do so, I strive to stay up-to-date on current real estate trends and the latest technology. My best to you is open communication, honesty, integrity, and quick responsiveness.

I want to build my business based on referrals from clients. Why you ask? I want to earn the right to talk with you and there's no better way to go about it than to receive feedback from a happy home buyer or seller. I know if you are fascinated with your experience, you will want to help not only my business, but your friends and family out as well.